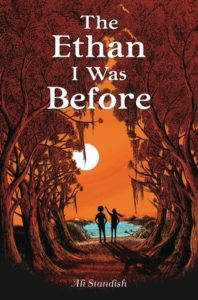 Read this book in Granite's OverDrive Digital Library
Written by Ali Standish
This book was absolutely wonderful; we follow the story of Ethan, a boy who has recently moved from Boston to a small town in Georgia. At first, there is a bit of mystery trying to figure out what exactly happened to make Ethan's family move so far from Boston, but as the story unfolds you find out that Ethan is trying to find a new beginning with his family; which means finding friends and trying to heal old wounds. Through his new friendship with Coralee, a girl from school, and a newfound relationship with his grandfather, Ethan learns how to heal and move forward in his life. I would recommend this book to anyone from 6th grade to adulthood. Such a great read.
Review by Jessica Coffey, Hunter High School Media Center
Rating: ★★★★★ (5 stars)
Interest Level: Grades 6-12
The Ethan I Was Before
Written by Ali Standish
Harper, an imprint of HarperCollinsPublishers
352 pages
Release Date: January 24, 2017
A review copy was provided by the publisher.
Tags:
2017 Children's Fiction
,
2017 YA Fiction
,
Ali Standish
,
Contemporary Fiction
,
Death Fiction
,
Family
,
Family Life Fiction
,
Friendship Fiction
,
Georgia Fiction
,
Grandfathers Fiction
,
Jessica Coffey
,
Middle-Grade
,
realistic
,
Realistic Fiction
,
Secrets Fiction
,
The Ethan I Was Before